The Golden package
According to the jury, the brand's unique selling point is the fast-flowing current that creates superior salmon, which is prominently featured in the design with the slogan "Current Made."
In addition to winning the Gold Award for Packaging Design Creation, Bue also received Bronze Awards for Brand Design Creation, Photography for Identity and Film Creative Campaign. They were also commended with awards for Photography for Packaging Design and Digital Design Creation. These accomplishments have contributed significantly to KIND, our design agency, being named Agency of the Year for the third consecutive year, further solidifying their expertise in the design field.
"It is beautiful to see how words – dreams and aspirations – can take a spacious form. KIND knows the subtle art of listening and finding the right cues to unite, simplify, and reinforce. The brand design process has boosted the confidence of the entire organization. We are proud of our appearance, thanks in part to KIND," said Eirik Haddal, Brand Manager at Bue.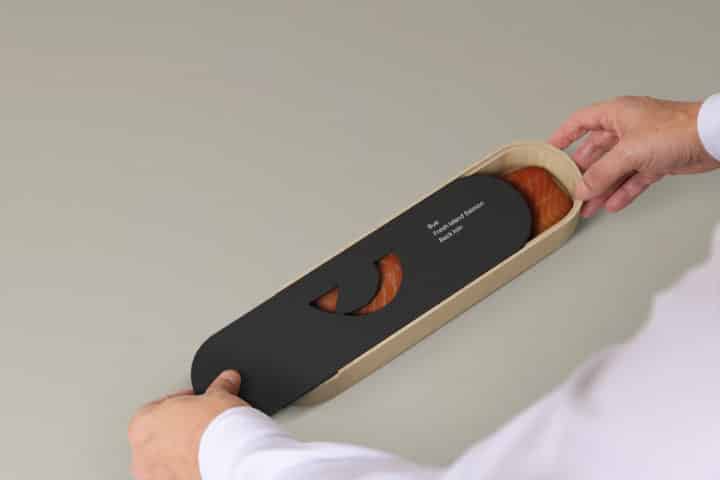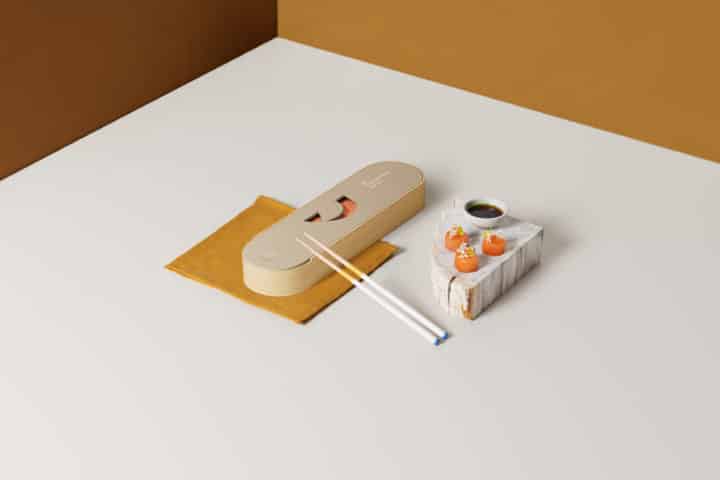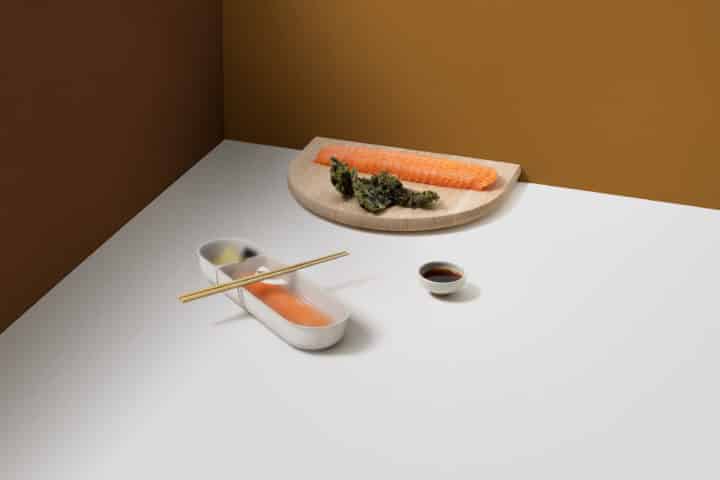 The Story
Nestled in the Bue Islands along Norway's western coast, we, at Bue, embody resilience and progress. Situated on the edge of the ocean gap, our community embraces the natural resistance we encounter, using it as a catalyst to build lasting resilience.
As a tightly-knit community, we trust, depend on, and collaborate with each other. Together, we harmoniously work with and against the elements, incorporating our pioneering spirit, craftsmanship, and innovative mindset into our daily lives. By bridging the cherished seafood traditions of the past with forward-thinking, sustainable approaches, we at Bue are committed to developing cutting-edge solutions that will benefit future generations.
The collaboration between Bue and KIND has resulted in a powerful and effective brand design that sets a high standard. Bue's recognition at the World Brand Design Society Awards is a testament to the company's dedication to providing sustainable and high-quality salmon while promoting responsible business practices.
At the heart of our philosophy lies inclusivity and transparency. We honor the hard-earned resilience of our predecessors while reinventing it for a modern era. Through collaboration with our local community and industry partners, we are determined to leave a lasting legacy that balances production expertise with environmental stewardship.
The Salmon
"Current Made" perfectly encapsulates the essence of our remarkable Fresh Island Salmon. In the remote ocean gap off Norway's westernmost shores, our salmon swim against the forceful current, in a controlled environment, emerging stronger and fresher. These qualities boast exquisite flavor profiles, making them a sustainable culinary delight, whether enjoyed raw or expertly processed. Our salmon thrive in the crystal-clear waters of the fast-flowing North Atlantic, nurtured within carefully controlled environments that respect the natural order.
Bue's Fresh Island Salmon is a testament to the harmonious interplay between strength and nature's forces. Strengthened by their surroundings, our fish exhibit agility, muscularity, and an unparalleled taste. Flourishing in their pristine habitat, they make the most of the advantages provided by the relentless current. We place the utmost importance on the well-being and health of our salmon, vigilantly monitoring the water, current, and environment to ensure the prosperity of the ecosystem. By creating an optimal environment for our naturally athletic fish to grow and mature, we aim to foster healthier and happier individuals, cementing our commitment to circular value chains.